William Lumley
born at Toronto, Ontario, Canada on August 18, 1881.
---
Friday, February 18, 2005

While searching around at the library to-day, I came across the following birth registration for William Lumley.

This must be: "William Lumley, born August 18, 1881, and who disappeared to the U.S.A."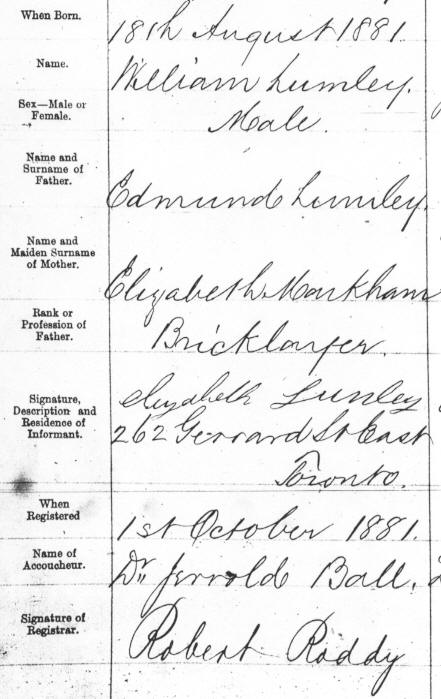 See our Lumley Page for details of this family.
http://www.robertsewell.ca/lumley.html#william
Please contact Robert Sewell for further information.
Please note that William does not have any living descendants on our side of the family; his only known son Eddie d.s.p.