Philip Newdick
1780 - 1862
Death Registration
Philip Newdick's death registration was kindly shared by
his great X 3 granddaughter Sally Ward.
---
Here is the complete document. Scroll down for an enlargement.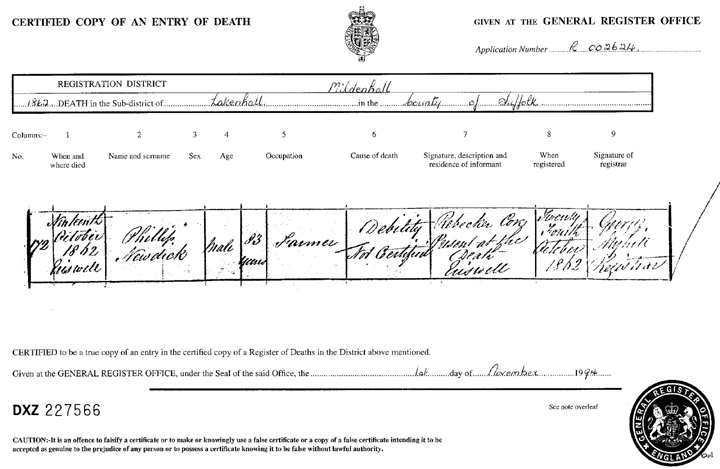 ---
Here is an enlargment of the "important" part of Philip's Death Registration.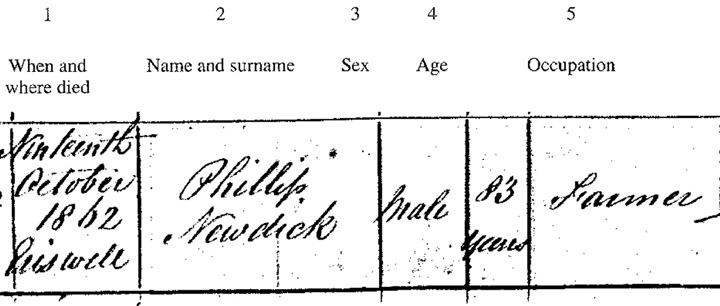 Click to return to Philip Newdick on the Newdick page.