The Heraldry of Lumley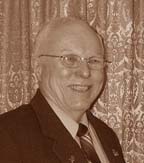 This page was set up by Robert Sewell in November, 2002 to show the history of the Heraldry of the Lumley Family since the earliest known times. Robert Sewell graduated from McMaster University (Hamilton, Ontario, Canada) in 1967 with a B.Sc. degree in chemistry. After a year of studies at the University of Toronto's College of Education, he taught high school science in Collingwood, Ontario for a year and then taught chemistry, physics and general science in Hamilton, Ontario for twenty-nine years. Robert Sewell retired from teaching in June 1998.

Click to contact Robert Sewell

Please visit the Sewell Genealogy Site Map for other pages in this series.
---

The information presented has been taken from the following source:
---
The original Arms of Baron Lumley of Lumley Castle, co. Durham were "Gules, six martlets argent" as shown to the right.

Lumley Castle in county Durham is operated to-day as a hotel with accomodations beginning at £105 ($260 Canadian) and ranging up to nearly £300. That is not for a week; it is overnight!

However, Lumley Castle has an excellent web site at www.lumleycastle.com and the free visit to this site is very worthwhile. Be sure to check the "History" section for more about the fortunes and misfortunes of various Lumleys.
---

Following the marriage of Robert de Lumley to Lucia Thweng during the reign of Henry II (1307-1327) the Lumleys appear to have adopted the Arms of Baron Thweng, and used three parrots or popinjays (or in one case pigeons) in place of the six martlets in the original Arms of Baron Lumley.

Sir Bernard Burke writes:

"Lumley (Baron Lumley, Under attainder since 1537; Sir Ralph De Lumley was summoned to Parliament 1384). Gules six martlets argent, original arms, and after the marriage of Sir Robert De Lumley, temp. Edward II., with Lucia, sister and co-heir of William De Thweng, Baron Thweng, of Kilton Castle, co. York, the arms of that family, viz., Or, a fess gules between three parrots proper collared of the second."
---

Please click for a larger version of the armorial bearings of
Lumley Earl of Scarborough
Lumley (Earl of Scarborough), Argent a fesse gules between three parrots vert, collared of the second. Crest — A pelican in her piety proper. Supporters — Two parrots, wings inverted vert. Motto — Murus aëneus conscientia sana.

Linda Adams' 2nd cousin, a student of languages in Oregon, wrote with regard to the motto: "It turns out that 'murus aëneus conscienta sana' is a quotation from the Roman poet Horace (65 - 8 B.C.), who was known for his high morals, good-natured satire and dignity. . . . your quotation means: 'A healthy conscience is a bronze wall,' meaning that a healthy conscience is as good as a strong, stalwart, radiant wall."
---
De Lumley Family of France

Amaury de Lumley of France shared the description of this quartered coat of arms that includes the arms of Lumley, Earl of Scarborough.

Amaury wrote: " . . . one of my ancestors came from UK in the first half of the 19th century. No one in my family is aware of any other Lumley from France . . .."

Click to send an email to:
---
Lumley (Clipston, co. Northampton).
Gules on a fesse between three popinjays argent as many mullets sable.
---
| | |
| --- | --- |
| Lumley (cos. Middlesex and York). Argent a fesse gules between three parrots proper gorged with collars of the second. Crest — A pelican in her piety proper. | Lumley (Harbling, co. Lincoln). Gules a fesse between three pigeons argent Crest — A pigeon argent in the beak a laurel sprig vert. |
---
There are also Lumley Arms without birds of any kind:

Lumley (Great Bradfield, co. Essex, bart., extinct 1771; of Italian descent). Or, a chief gules Crest — An eagle displayed sable crowned or.

Lumley (Lord Mayor of London). Argent, a chief vert.

---

Finally, there is Lumley of County Worcester described by Sir Bernard Burke as follows:

"Lumley (co. Worcester). Argent a fess gules between three pansy flowers proper."

---

I couldn't find any suitable clipart for "pansy flowers" so I used a heraldic rose and as the pansies are supposed to be "proper", i.e., represented in their natural colour; I chose blue and white because that is the colour of pansy that I remember my grandfather, James H. Lumley planting.

......Robert Sewell

---
---
In the middle ages, the right to arms was jealously guarded, and no person would have dared to use a heraldic coat without justification, or could have hoped to escape detection and punishment if he did.
Presumably, any Lumley could patent a coat of arms based on (but not the same as) the arms pictured above. The 2002 cost of patenting a coat of arms is £2895, or $4560 American as of November 2002. This is a whopping $7200 Canadian! Fortunately, heraldry is now considered little more than a hobby, and people are free to draw and use coats of arms without bothering to patent them. (At $7200?? I'm glad I was seated when I figured that one out!)

Thanks to Darren S. A. George of British Columbia for suggesting that ". . . we have our own heraldic authority in Canada. This is part of the Governor General's office . . .." Please visit The Canadian Heraldic Authority which has a number of options and states that as of 2005 ". . . the minimum cost of a grant of a coat of arms (shield, crest, helmet, mantling, and motto) is likely to be around $1,900 . . .." It appears that various options could double this amount. Be sure to visit Darren's website which is devoted primarily to Heraldry in Canada: "The Mad Alchemist's Heraldry"
For further information on drawing your own arms, check the following links. Remember not to take any of this too seriously; but please show respect for those who choose to do so:
Please visit the Sewell Genealogy Site Map for other pages in this series.