Ida Mary Newdick
1887 - 1974
Birth Registration
Ida Mary Newdick's birth registration was located on an index at Free BMD
and a copy was ordered from the General Register Office.

---
Here is the complete document. Scroll down for an enlargement.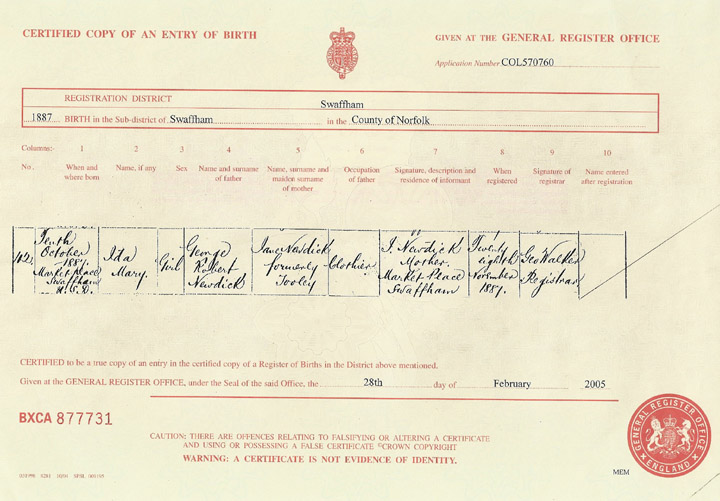 ---
Here is an enlargment of the "important" part of Ida's Birth Registration.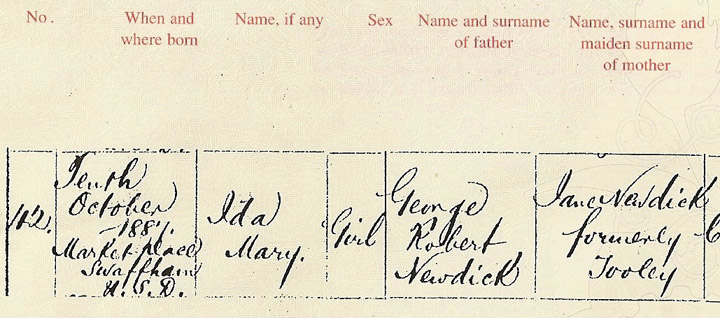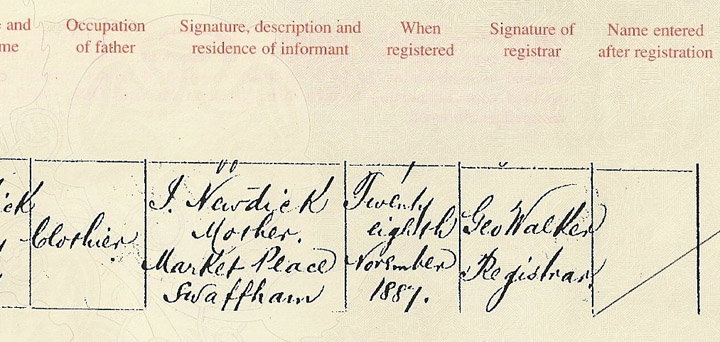 Click to return to Ida Mary Newdick on the Newdick page.