Jonathan Sewall
1729 – 1796
Jonathan Sewall was the last Attorney General of Massachusetts before the American Revolution.
His life is the subject of a biography by Carol Berkin. For the most recent reprint, please visit http://www.iuniverse.com, and search for either "Jonathan Sewall" or ISBN 0595000207
Plaque in memory of
Jonathan Sewall (II)
Trinity Church, St. John N.B.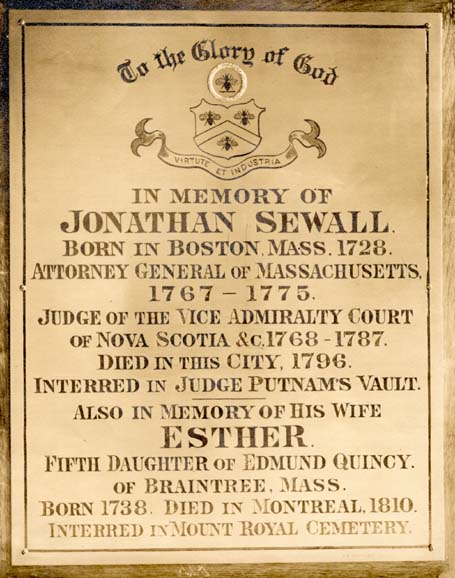 Click to return to Jonathan Sewall on the Sewall / Sewell Page
click to return to our Heraldry Page.