This was the home of my Great X4 Grandfather, Attorney-General Jonathan Sewall.



The Lechmere, Sewall, Riedesel house was originally built by Richard Lechmere and was later occupied by Attorney-General Jonathan Sewall and his family. In the nineteenth century Mr. William Brewster moved the Lechmere, Sewall, Riedesel House westerly a hundred yards or so along Brattle Street where it now stands at number 149 Brattle Street and the corner of Riedesel Avenue.

After the Sewalls left for England in 1775, the leader of the Hessian mercenaries, Baron Von Riedesel, his wife, the Baroness, and their three children moved into the mansion. The home was described as:

"Late Judge Sewall's, 10 Rooms; 7 upright & handsome; one large convenient kitchen; two handsome & convenient upper Rooms fit to lodge in; also a garret fit for Servants to lodge in."

However, the mansion was unfurnished. Much to the dismay of the Von Riedesels, they had to furnish the home at their own expense.



---

Photo of the Lechmere, Sewall, Riedesel house circa 1900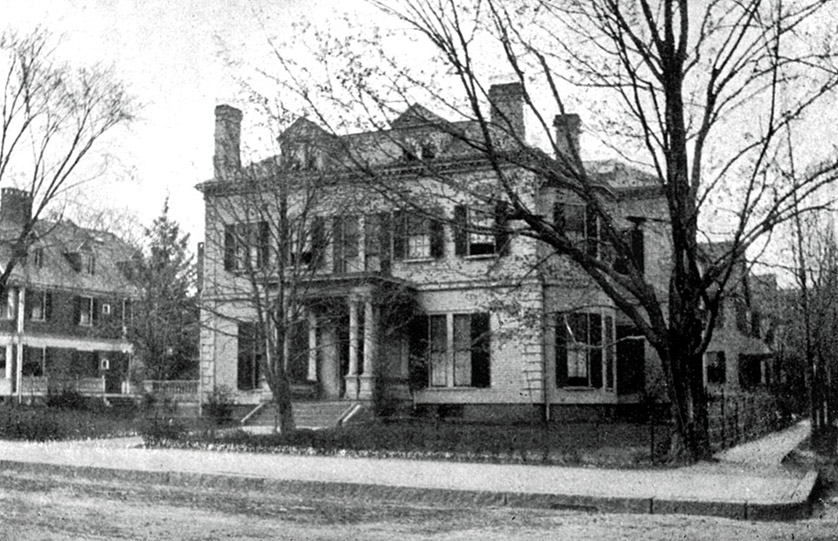 Mary Caroline Crawford:

The Romance of Old New England Rooftrees

, pages 144 & 145, L.C. Page & Company, Boston, 1902.
Additional history of the home is as follows:
" . . . the Richard Lechmere house, occupied at the outbreak of the war by Jonathan Sewall, attorney general of the Province : a roomy structure of fine interior, which stood on the corner of Sparks Street, first above the junction of Craigie Street with Brattle. This was the house occupied by the Baroness Riedesel, while in Cambridge with herhusband, General Riedesel, after the surrender of Burgoyne. In later years it was the homestead of John Brewster, who raised it and put a story underneath. Subsequently it was moved to the corner of Riedesel Avenue, the next street above, and part of it we see in the present house here. When it was moved it was necessary to cut off the top story, leaving the house half old and half new. It was built by Lechmere in 1760, and Sewall acquired it in 1771."
Edwin M. Bacon:
Walks And Rides In The Country Round About Boston; Covering Thirty-six Cities And Towns, Parks And Public Reservations, Within A Radius Of Twelve Miles From The State House
, page 254, Houghton, Mifflin & Company for the Appalachian Mountain Club, Boston, 1897.
---
Thanks to Cambridge historian Rebekah W. Sachs for all her help in sorting this out.